Stephen Webster
Stephen Webster has spent a lot of time in his studio over the last two decades as an award winning photo illustrator, creating images for advertising and hundreds (if not thousands) of magazine covers. Starting in the pre-Photoshop days, he has been known for strong concepts and manipulating the image making processes to create the final images. In recent years, he has been bringing these same skill sets to help his clients with projects that, due to time or budgetary constraints, rely on third party images that are just not quite perfect for their needs or just need to take their imagery to the next level (and beyond) to meet their visual branding.
Note: HideoutLab is currently not taking new clients.
RETOUCHING CLIENTS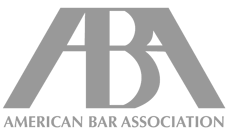 Clients include magazines, retailers, associations, design firms, advertising agencies and universities.
Address
 Worldwide Hideout
3199 Indianola Avenue
Columbus, OH 43202
USA
pricing
While it would be awesome to provide a price list, every project's needs are as unique as it's client.  While the work is top end, the rates are affordable and turn around times are quick and honest. Give a call to 614 262.0500 or an email, with as much information as you can, and you will get and estimate that will most likely fit your budget.